Conny Janssen (Rotterdam, 1958) completed her education in 1982 at the Rotterdamse Dansacademie. During her dance career she developed into a remarkable choreographer. In 1992 she founded her own company and since then Conny Janssen Danst presents pure dance that is colored with a human touch.
Her choreographies are characterized as inventive, physically powerful and moving. She draws her inspiration from metropolitan life: a fast-paced and vital world full of diversity. Her dance language flows together with a refined choice of music, design and lighting.
About I'M HERE & Álbum Familiar: Janssen is an expert in staging encounters between people and moments when a spark is visible.

Parool, November 2015
Her work is seemingly tough, rough, transverse and alert, thus radiating a typical Rotterdam urban culture. She fuses her supple, virtuoso dance language with the personal qualities of the dancers. Conny Janssen chooses outspoken characters who appear on stage as people of flesh and blood. Fragile, combative and passionate.
Especially when those moments are danced as beautifully as by the ensemble that Janssen has assembled: clearly recognizable individuals, strong enough to be included in a powerful collective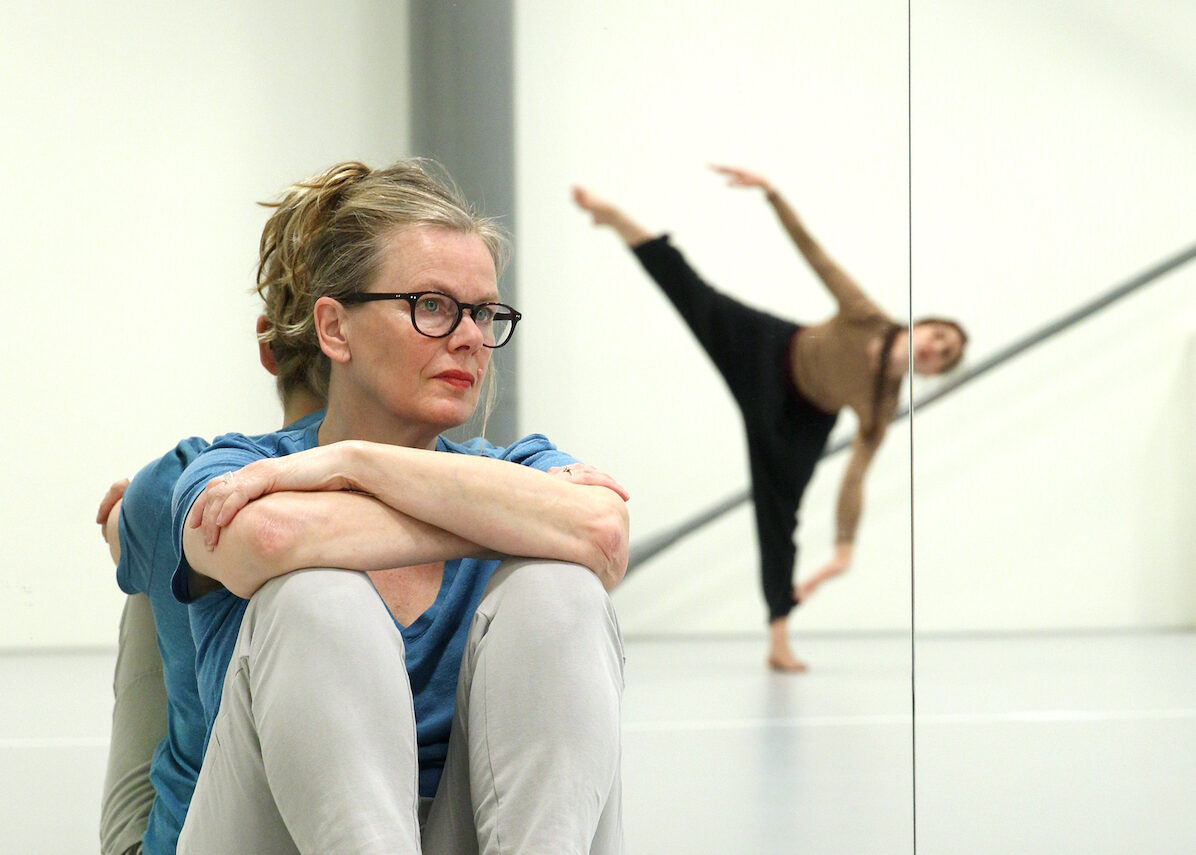 In addition to the various prizes for her oeuvre, Conny Janssen was also rewarded for her personal merits with, among other things, the title 'Gezichtsbepalend' by the Provincie Zuid Holland (2007), appointed 'Ridder in de Orde van Oranje-Nassau'' (2012). In 2016, Janssen received the Rotterdam Promotie Prijs from Rotterdam mayor Ahmed Aboutaleb. In 2019, Minister Ingrid van Engelshoven reached out the Gouden Zwaan to Conny Janssen. The prestigious oeuvre prize was awarded to the choreographer by the Vereniging van Schouwburg- en Concertgebouwdirecties for the major contribution she has made to Dutch dance through her work.
In her performances we recognize ourselves and the will to connect. Her dance brings worlds together.

Ahmed Aboutaleb